About Us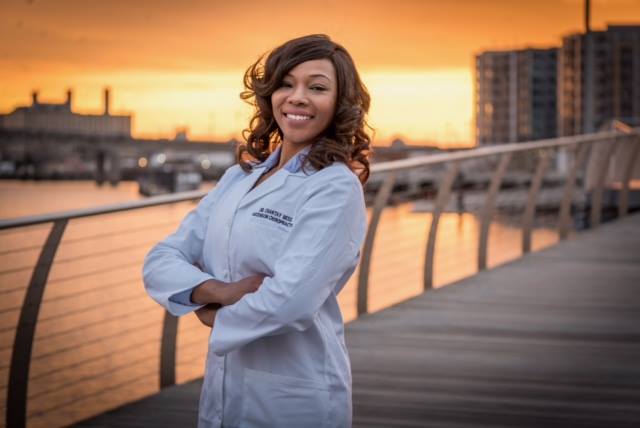 Dr. Chantay Bess is a chiropractor who works with practice members of all walks of life to provide natural, sustainable pain relief and preventative care. Dr. Bess believes that the cure to many sources of chronic pain is not living a life on addictive substances or expensive surgeries, but in chiropractic care! For the past 4 years, Dr. Bess has garnered the respect of her practice members and community by providing exceptional care to treat various conditions (neck pain, lower back pain, headaches, etc.) and promote holistic health and a better way of life. In 2020, she was nominated for runner-up for one of "The Best Chiropractors in Falls Church".
As a child, Dr. Bess dreamed of being in the medical field. She was very passionate about helping people and changing lives to make a difference in the world. While studying in college, Dr. Bess explored many careers in the medical field that might fit her personal beliefs and values. While on this journey, Dr. Bess became a little discouraged. None of the professions she dreamed of as a child were as appealing to her as she thought, until she was introduced to a chiropractor. This experience would alter the course of her life. Being able to see the power of natural healing led her to pursue a career as a chiropractor. Dr. Bess received her Doctor of Chiropractic degree from Life University in Marietta, Georgia. After graduation, she returned to her hometown of Washington, D.C. to begin changing lives of people who considered chiropractic as an alternative to alleviate their pain.
In her spare time, Dr. Bess loves to travel. She loves spending time with family and friends, outdoor activities, and trying a new restaurant in town.